Evolution of Katy Perry
This infographic depicts the evolution of Katy Perry's hairstyles from her first album release to present day. The hairstyles in this poster are curated to show a change in her hairstyles, but are only a portion of the multitude of styles she's rocked. Each hairstyle is drawn individually using the pen tool on Adobe Illustrator.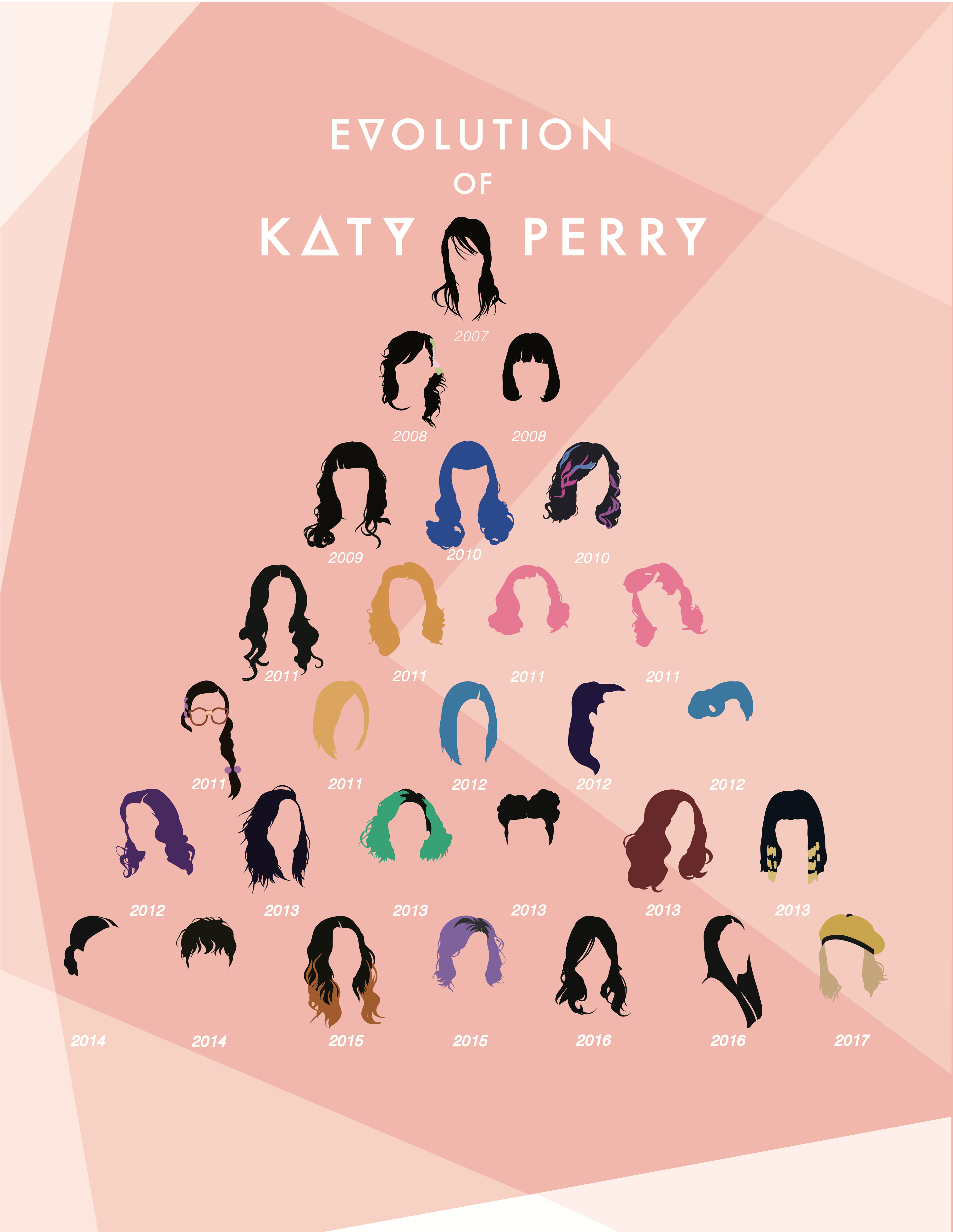 But wait! There's more...