HOLYCHILD Cover Redesign
This redesign of Holychild's LP "The Shape of Brat Pop to Come" depicts a series of photographs of barbie dolls dipped in gold paint. The drippings of gold are then integrated into the Holychild logo. When I was trying to come up with a symbol for "Brat Popstars", I immediately thought of Barbie dolls. Obsessed with money and fame, these dolls are covered in their fortune, consumed by materialism and superficiality.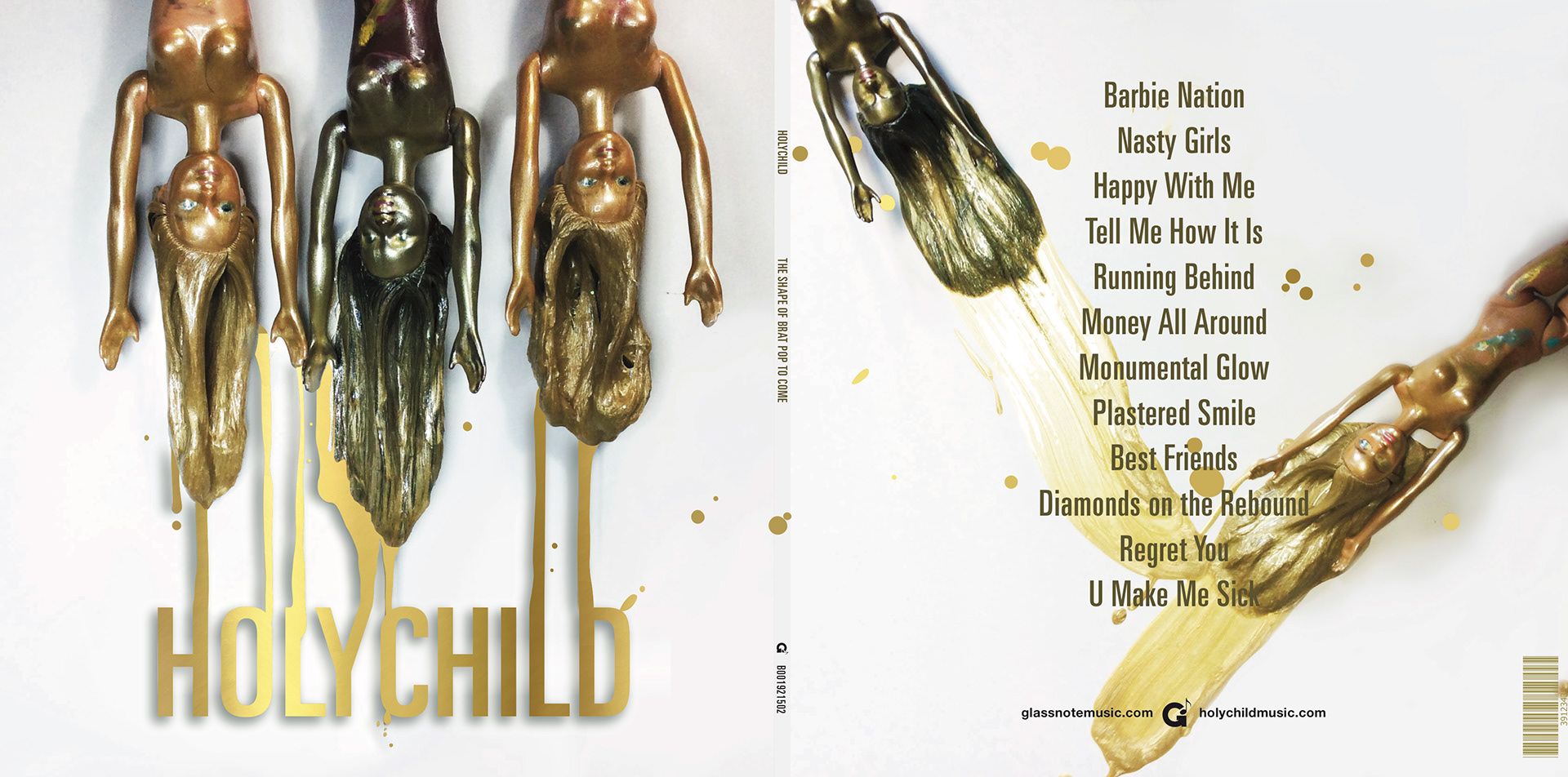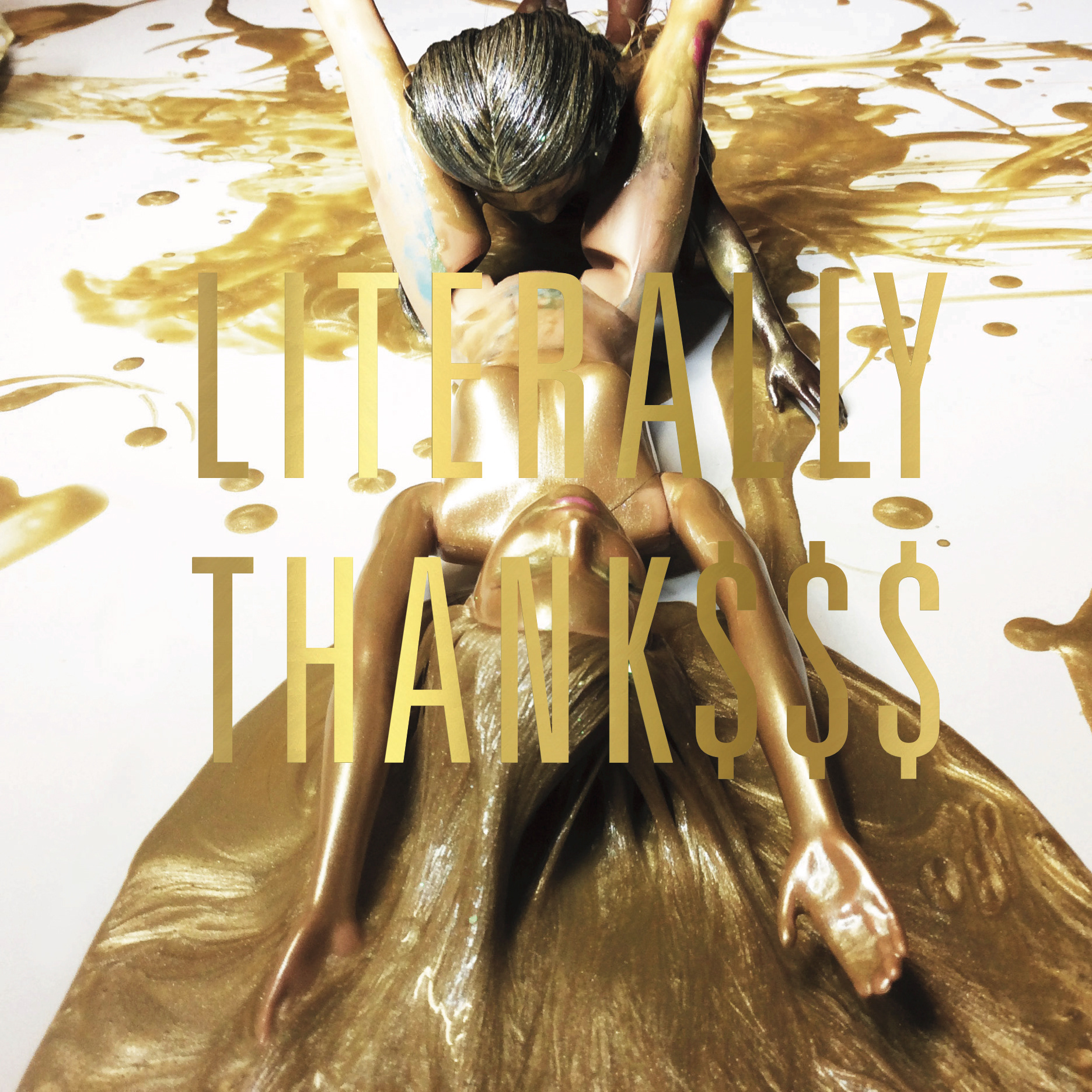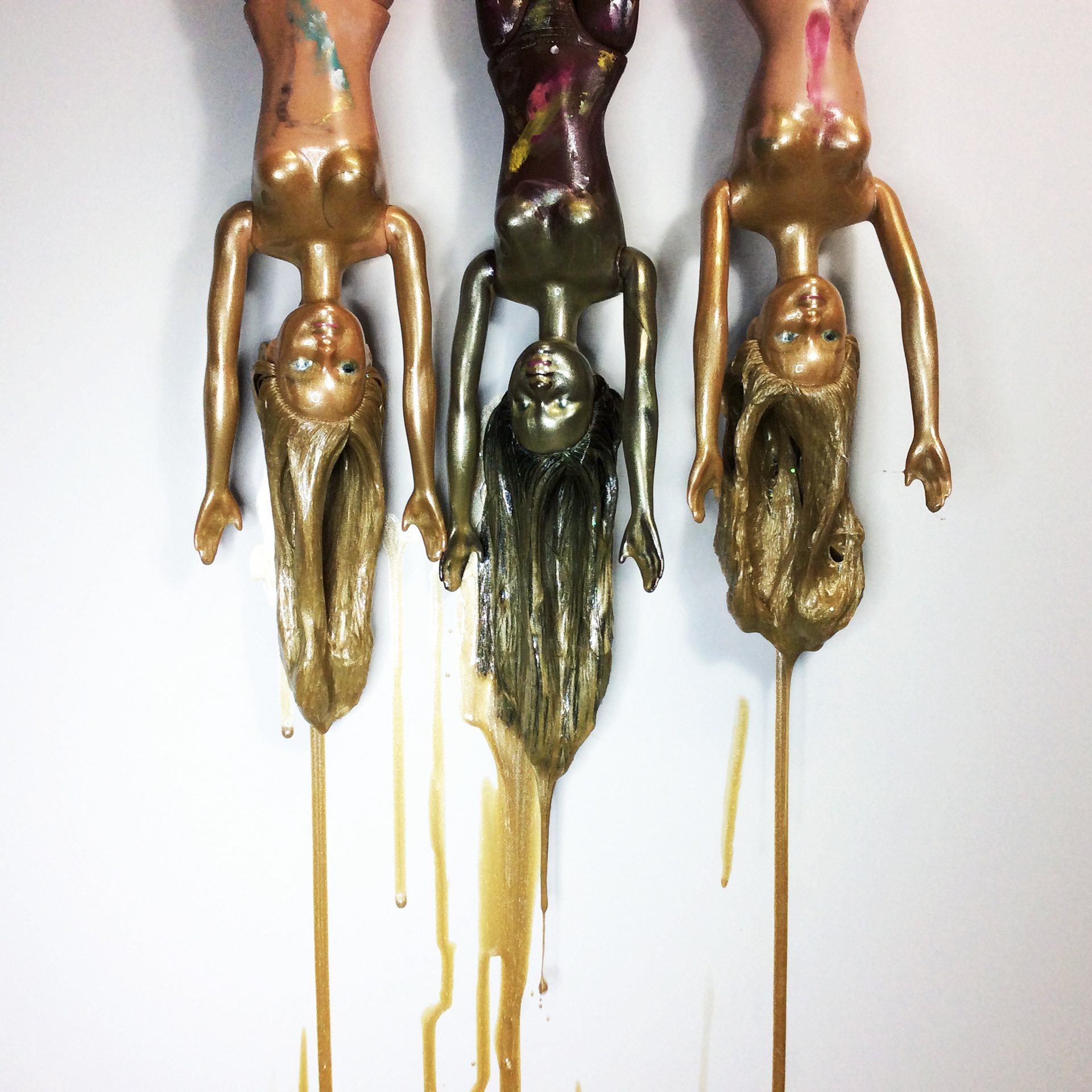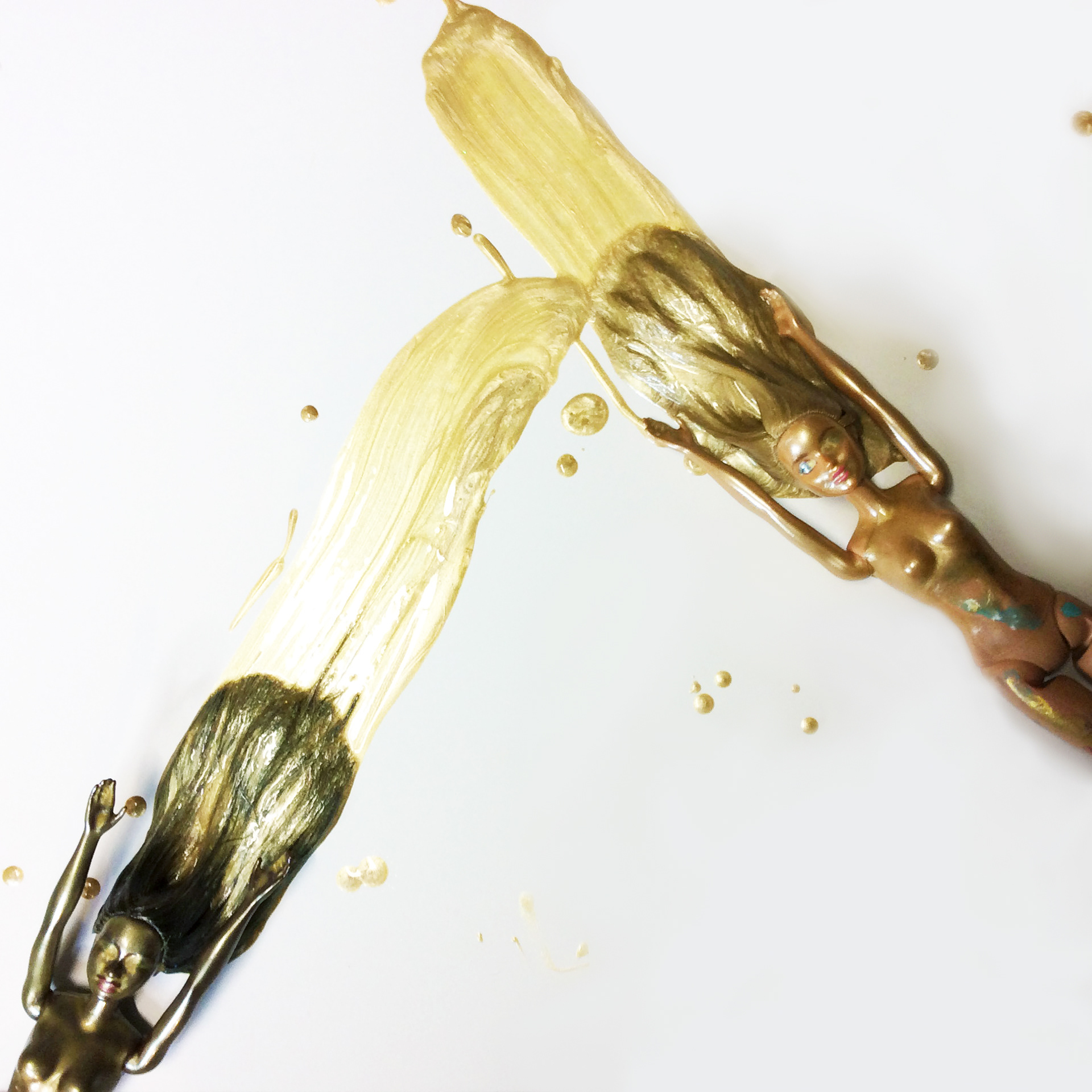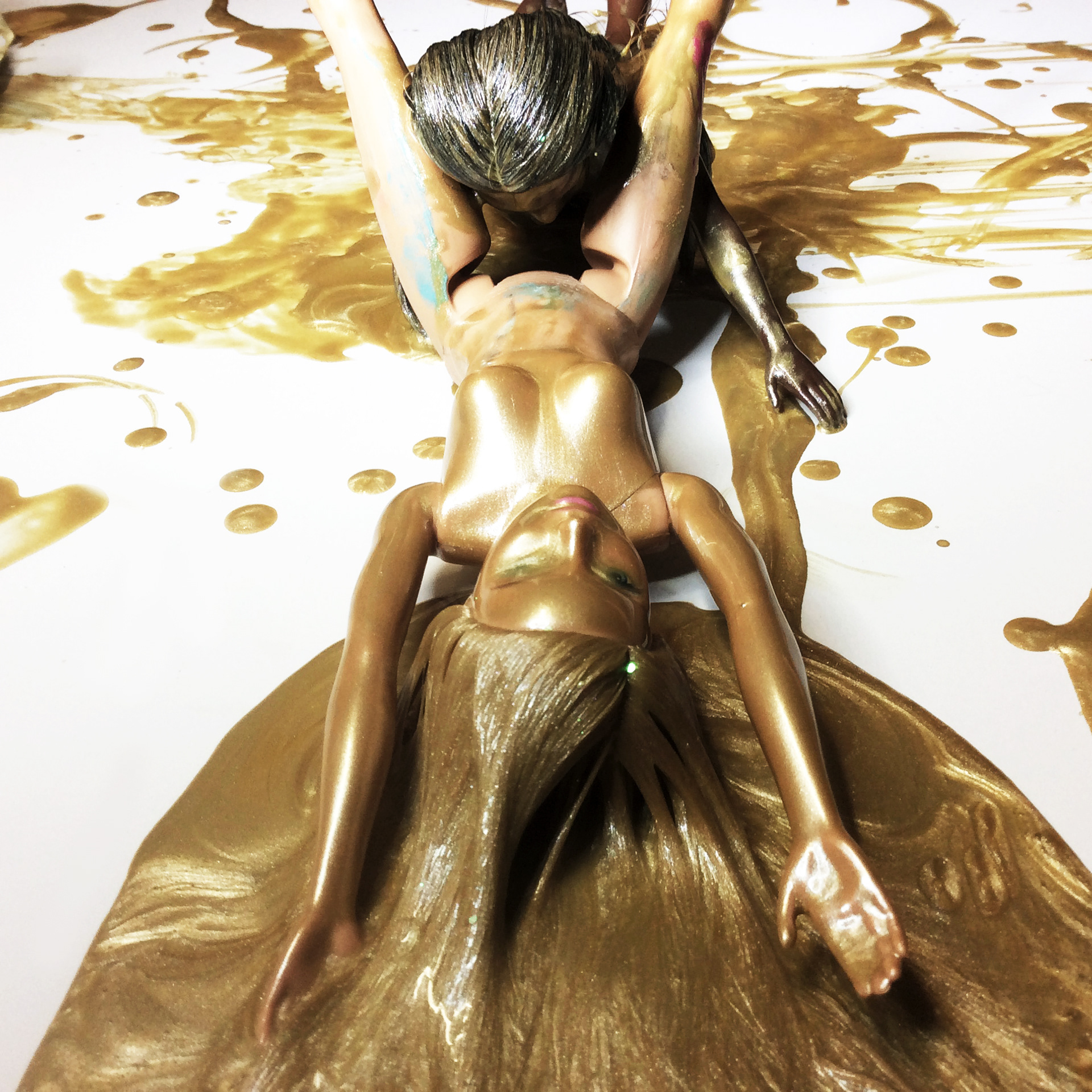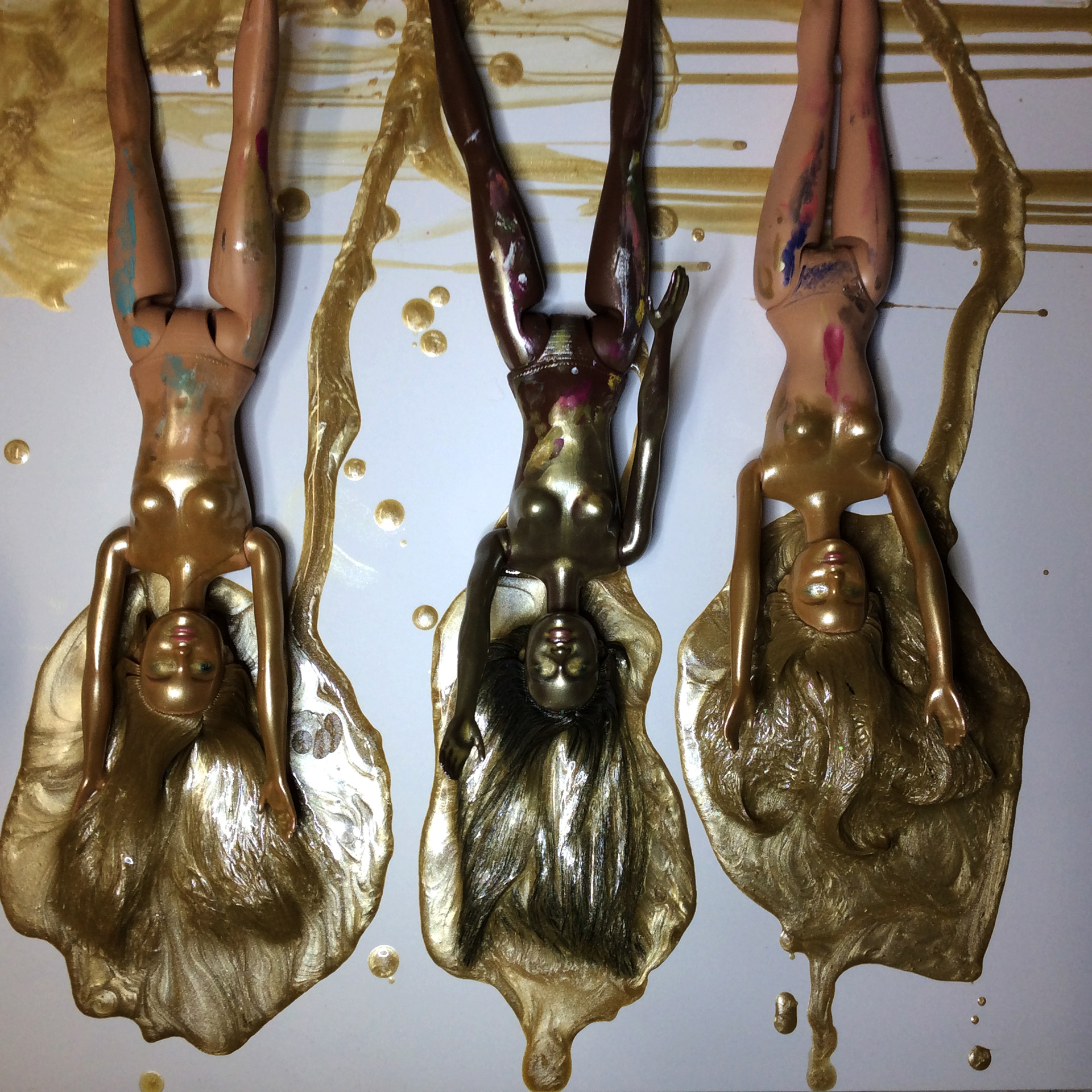 But wait! There's more...