I Dream in Suburban Color
The imagery depicted in this piece is a culmination of symbols that are characteristic of my identity as an artist. I come from a suburban environment, where I've always felt isolated and held back. At one point in my life, the thing I feared most was myself because I didn't want to be different. I didn't want to stand out. Now that part of my life is what inspires my art the most, motivating me to express myself fully and not fear taking risks.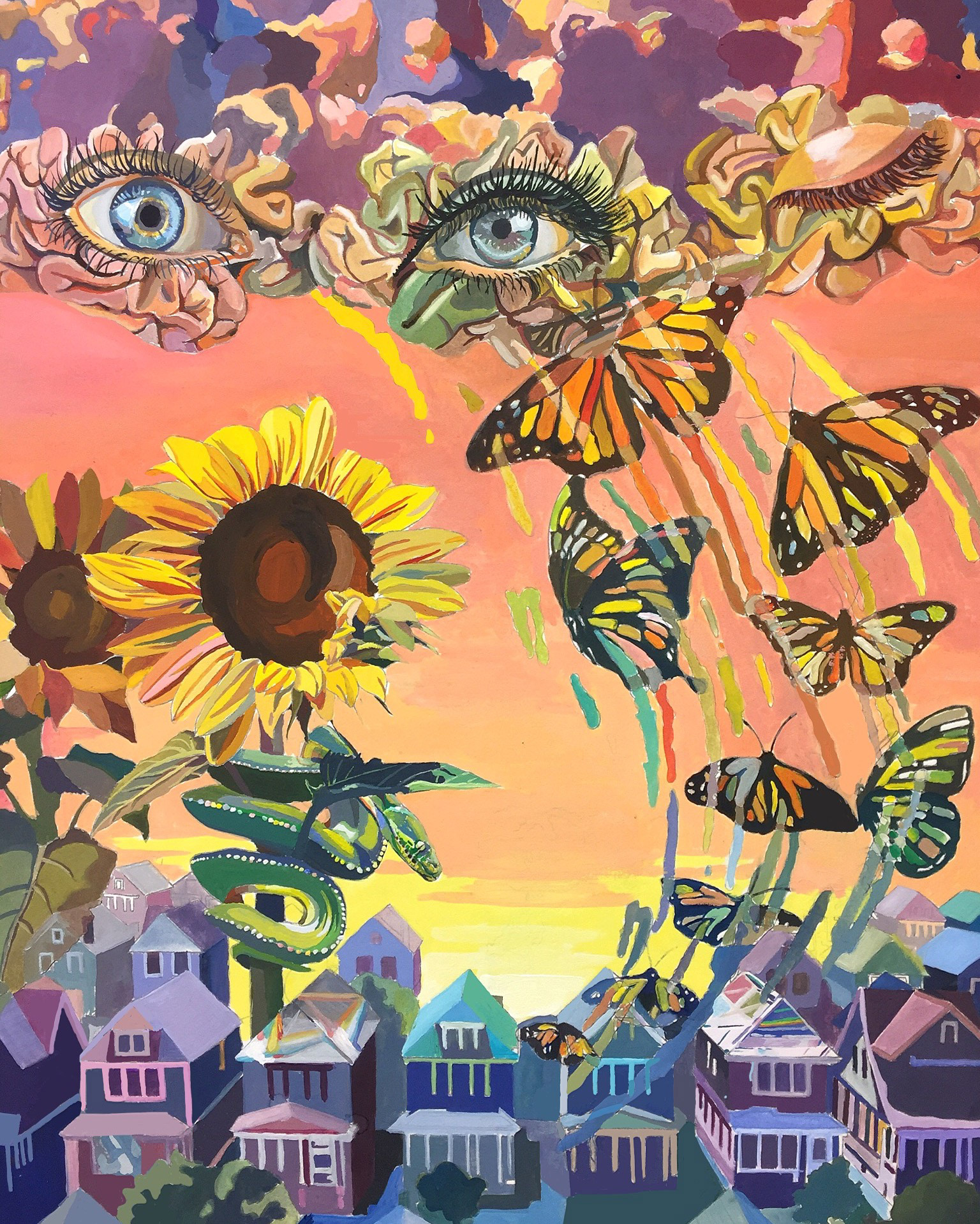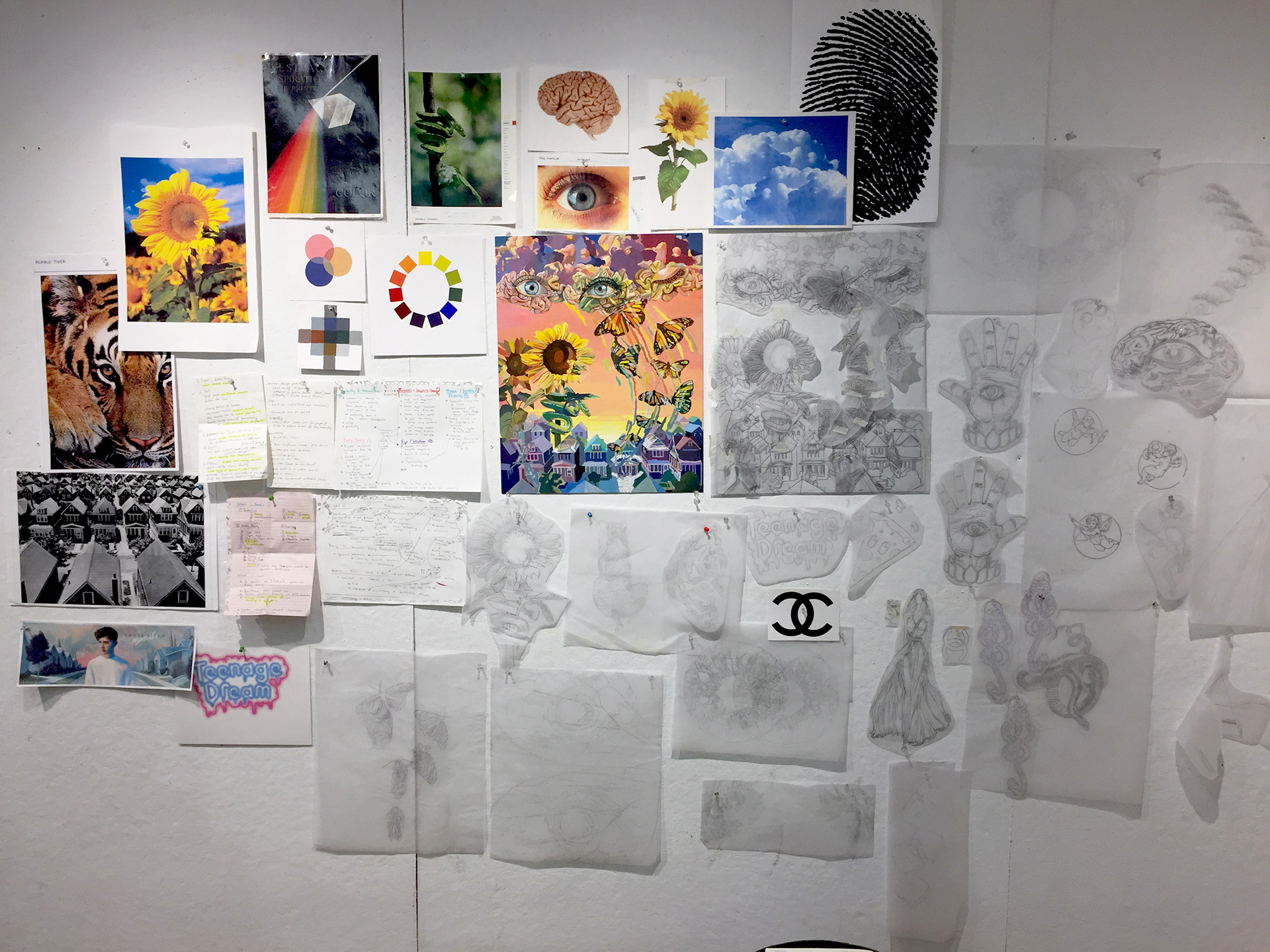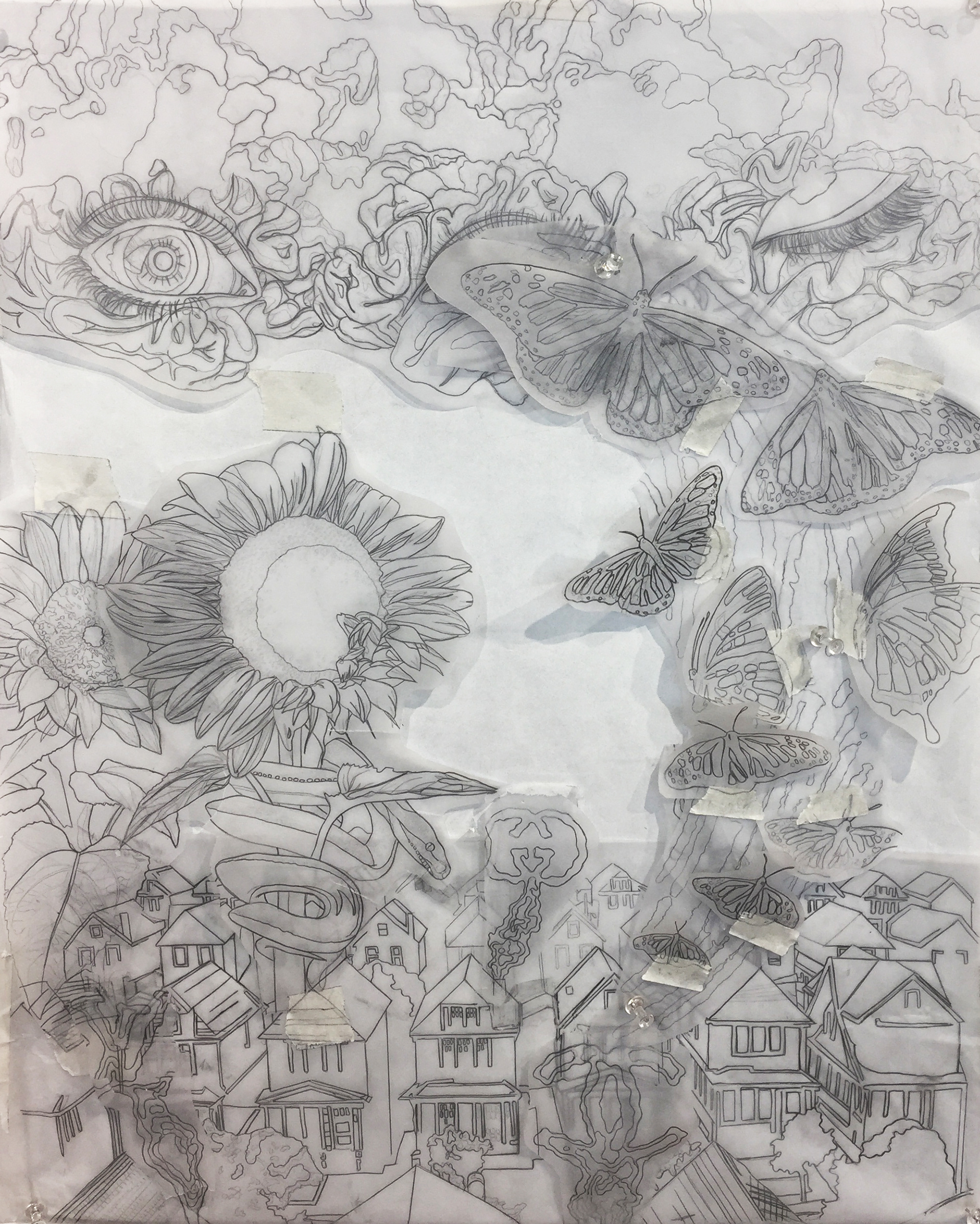 But wait! There's more...